Kuenphen Rabten Resort
Located close to the preserved traditional village within the Thimphu city in a secluded compound, the Kuenphen Rabten Resort seeks to offer a unique Bhutanese experience.
This newly built resort was inspired deeply by the concept of love, happiness and Bhutan's rich history. These ideas are therefore embedded in all aspects of the hotel, including its services and surroundings.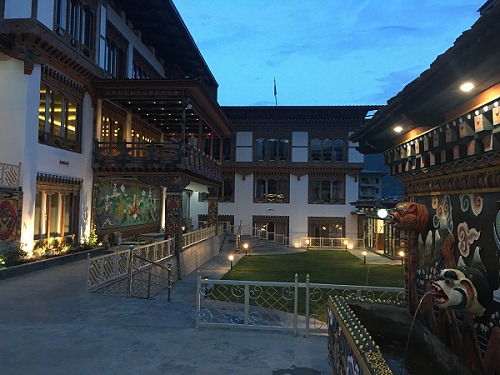 It sprawls over 30,000 square feet of land, which was gifted to the grand children by their great grandparents. The family who built the hotel shared immense love and respect with their grandparents.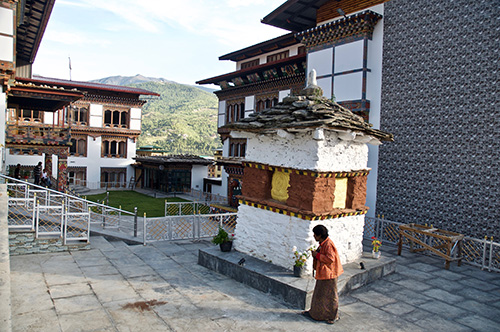 As gratitude, the two sections of the building were named Maksi and Mathang, as their grandparents were popularly known and affectionately called.
The Kuenphen Rabten Resort offers a taste of traditional Bhutanese experience with all the modern comforts and luxury.
Right in front of the hotel stands an ancient Buddhist Stupa, the history of which has remained unknown so far. Elderly Bhutanese individuals can be seen circumambulating the Stupa in the wee hours and in the evening.The resort also bears a lavish dose of traditional Bhutanese painting on its walls.
The amenities inside the resort include a conference hall, a karaoke lounge and a meditation center. All the rooms in the resort are fitted with double glazed windows and centralized air conditioning for summer and heating during winter.
In the center of the hotel lies a small café where guests can relax with their beverages while their kids can play in the lawn right across.
The Kuenphen Rabten Resort is located in Chang Lutey village; about 45 minutes drive from Paro International airport. It is about 10 minutes drive towards core Thimphu city.