Meditation Center
One cannot miss the aura and energy of Bhutanese culture, history and tradition once you walk in and around the Kuenphen Rabten Resort. Each traditional Bhutanese paintings and sculptures that can be seen at the hotel bear tremendous meaning and significance in the Bhutanese way of life.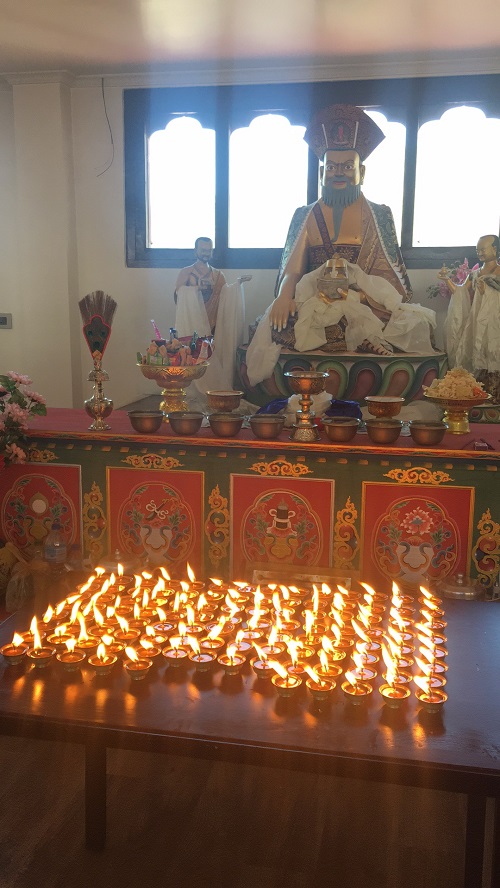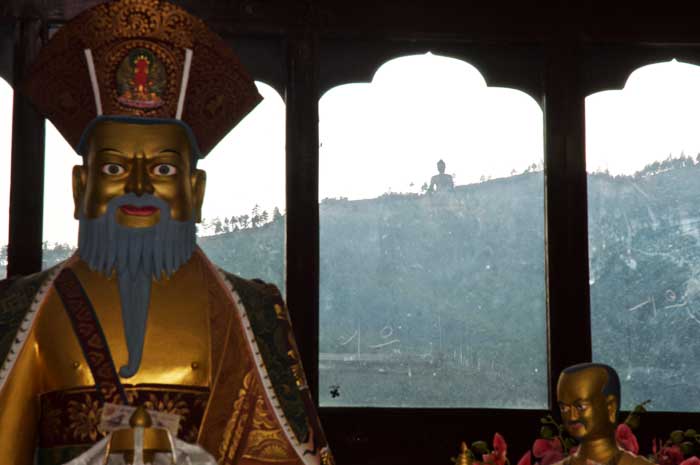 A 5-foot sitting statue of the Zhabdrung is the main shrine inside the meditation center. The walls are adorned with thangkas (tapestries) that depict the life and works of Zhabdrung Ngawang Namgyel since his birth to his last days in Bhutan.
Besides unifying the country and codifying laws, Zhabdrung Ngawang Namgyel also built several Dzongs (Fortresses) across Bhutan. These Dzongs are today the seat of both the secular and spiritual governance.
Guests are welcome to meditate in the hall at any time.
In addition, the meditation hall faces the Buddha Dordenma statue, which is located on a hilltop opposite Thimphu city. The Buddha Dordenma is the largest sitting statue of Buddha in the world.
While guests can meditate at the hall by themselves, special meditation experts and teachers can be arranged by the resort management, on request.
During the death anniversary of Zhabdrung Ngawang Namgyel, falling on the 3rd month of the 10th day of the Bhutanese calendar. The meditation hall will carry out prayer ceremony for the Zhabdrung.
Monks will read out various Buddhists texts during the ceremony.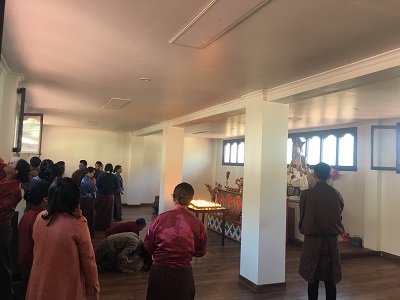 Zhabdrung Ngawang Namgyel is remembered and worshiped across all of Bhutan.In fact, the entire top floor of one of the Mathang building is designed specifically as a shrine to introduce and showcase one of the most important aspects of Bhutan's history.
The shrine is dedicated to Zhabdrung Ngawang Namgyel, a Buddhist Lama from Tibet, who visited Bhutan in the 17th century and unified the country. It will also house a succession of portraits of Bhutan's spiritual head, the Je Khenpo. Zhandrung Ngawang Namgyel is credited with introducing the dual system of governance through a Druk Desi who administered the secular aspect of governance and the Je Khenpo who heads the spiritual administration.